The Sessionboard by cannyboard is a device specially developed for digital group work with cannyboard. It usually consists of a 4K display with multi-touch input, a router, and a PC that acts as a local server.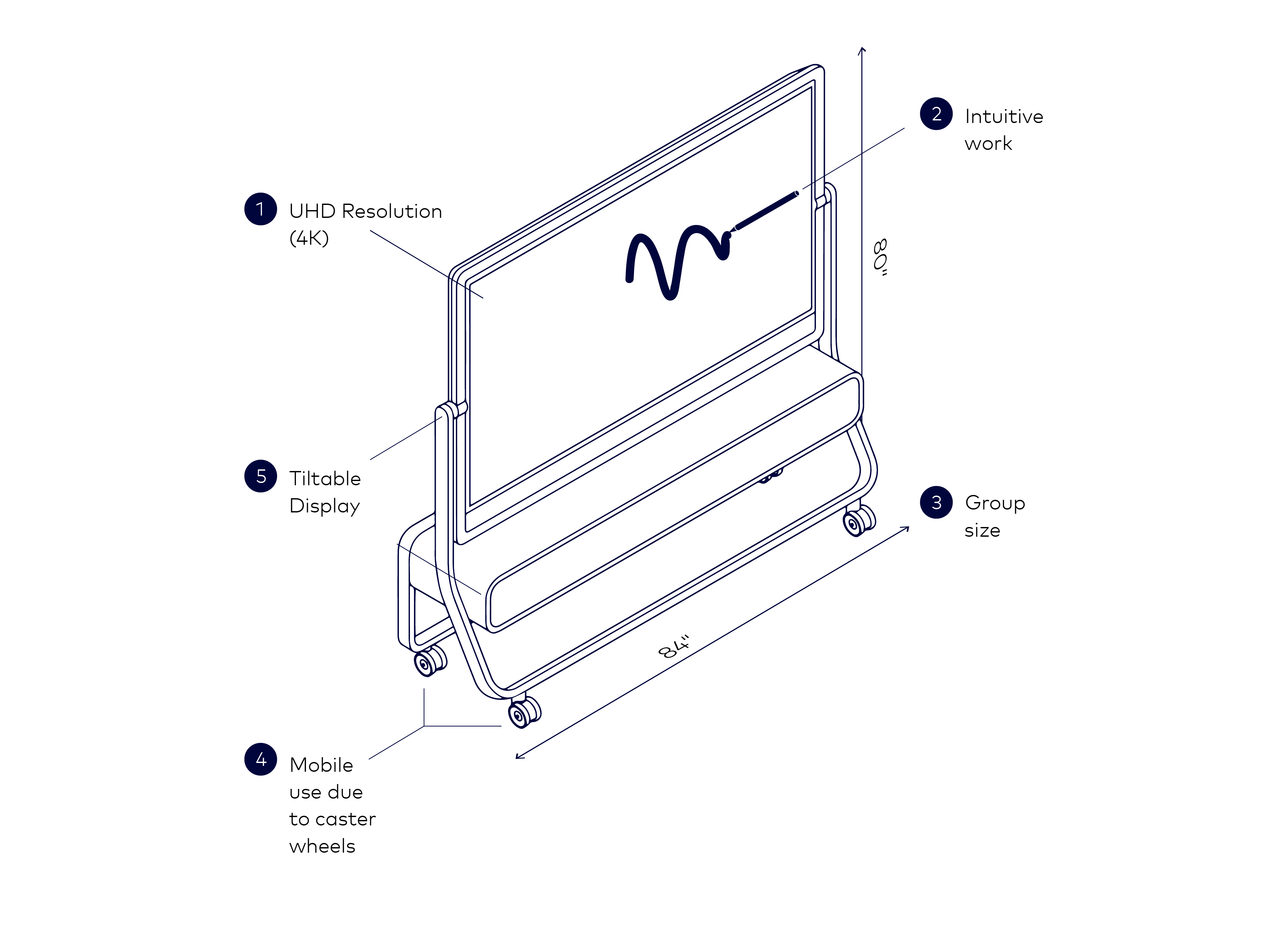 With 4K, it offers the necessary resolution (3840 × 2160) to display a wide variety of content in a meaningful size and sharpness.
Its Inglass™ touch technology makes it possible to work intuitively and easily – with your hands and a simple wooden pen.
It has a screen diagonal of 86'' - large enough that several people can work at it interactively.
Castors make it mobile and flexible – both within a room and between several rooms.
The screen can be tilted so that it is easier to write and draw on it.
The Sessionboard is developed and optimized for working with cannyboard. The installation of other software is not intended and not possible. For this reason, the Sessionboard does not provide any administrative interfaces.