As a cloud solution, cannyboard requires a stable and powerful internet access to ensure the trouble-free use of the basic functions and especially the Video Call.
Basics
The speed at which data is transferred during an upload or download depends largely on the bandwidth of the internet connection used.
The general rule is:
The greater the available bandwidth, the more data is transferred in a shorter time (lower loading times and high stream quality).

The upload speed indicates how fast data can be uploaded via the internet connection and the download speed indicates how fast it can be downloaded.

The upload speed plays an important role, e.g. for audiovisual transmissions such as streaming of video calls with several / many participants.
Requirements
cannyboard recommends as a rule of thumb for best experience an internet connection with a bandwidth of up- and download of at least 10 Mbit /s per Sessionboard.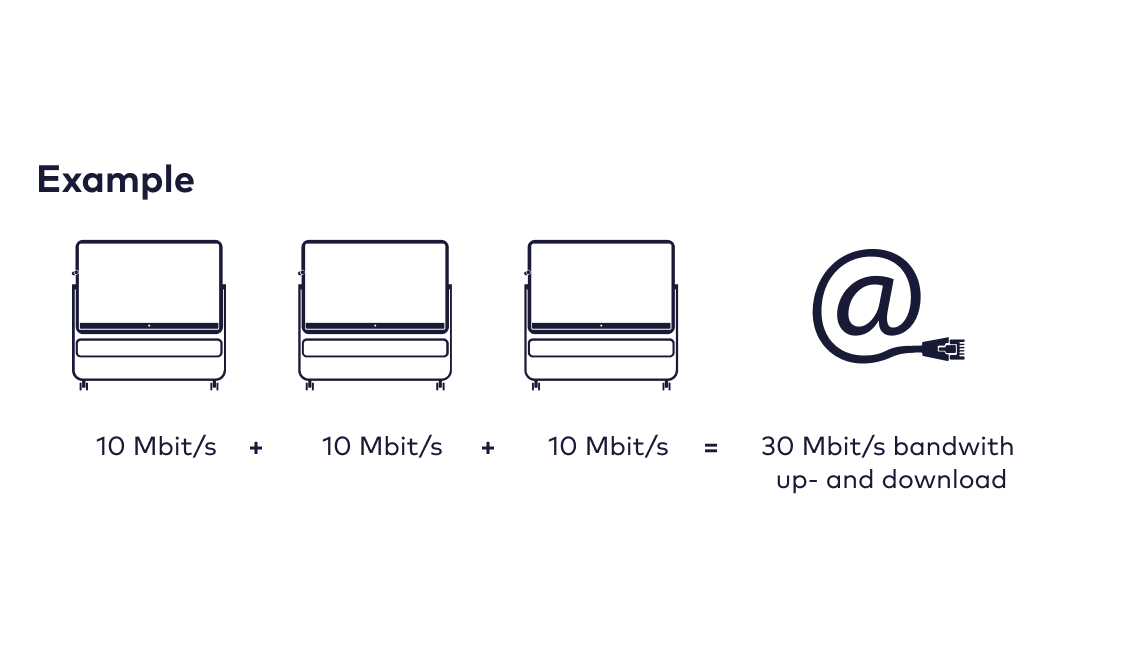 The optimal bandwidth outlined here should actually be available for the devices. If the internet connection is also used by other consumers in the house (e.g. guest WiFi), the necessary bandwidth may not be available at the Sessionboard during peak times, resulting in performance losses. In order to check whether the requirements for internet access are met, it is therefore important to measure the available bandwidth at the corresponding connection.