The Text function allows you to create text with transparent background. This gives you the possibility to type text in addition to writing and drawing by hand - with the pen on sheets.
Smart ways to use text
Text typed on the keyboard creates an additional dimension to Text Notes and handwriting. By using Text you can give your sheets headings and thereby clearly differentiate them from content collected as Text Notes or to give entire phases a headline. The background of the written text is always transparent, so only the plain text is visible.
Text can be scaled, colored and duplicated. Learn more about the user interface of the Text function in our article.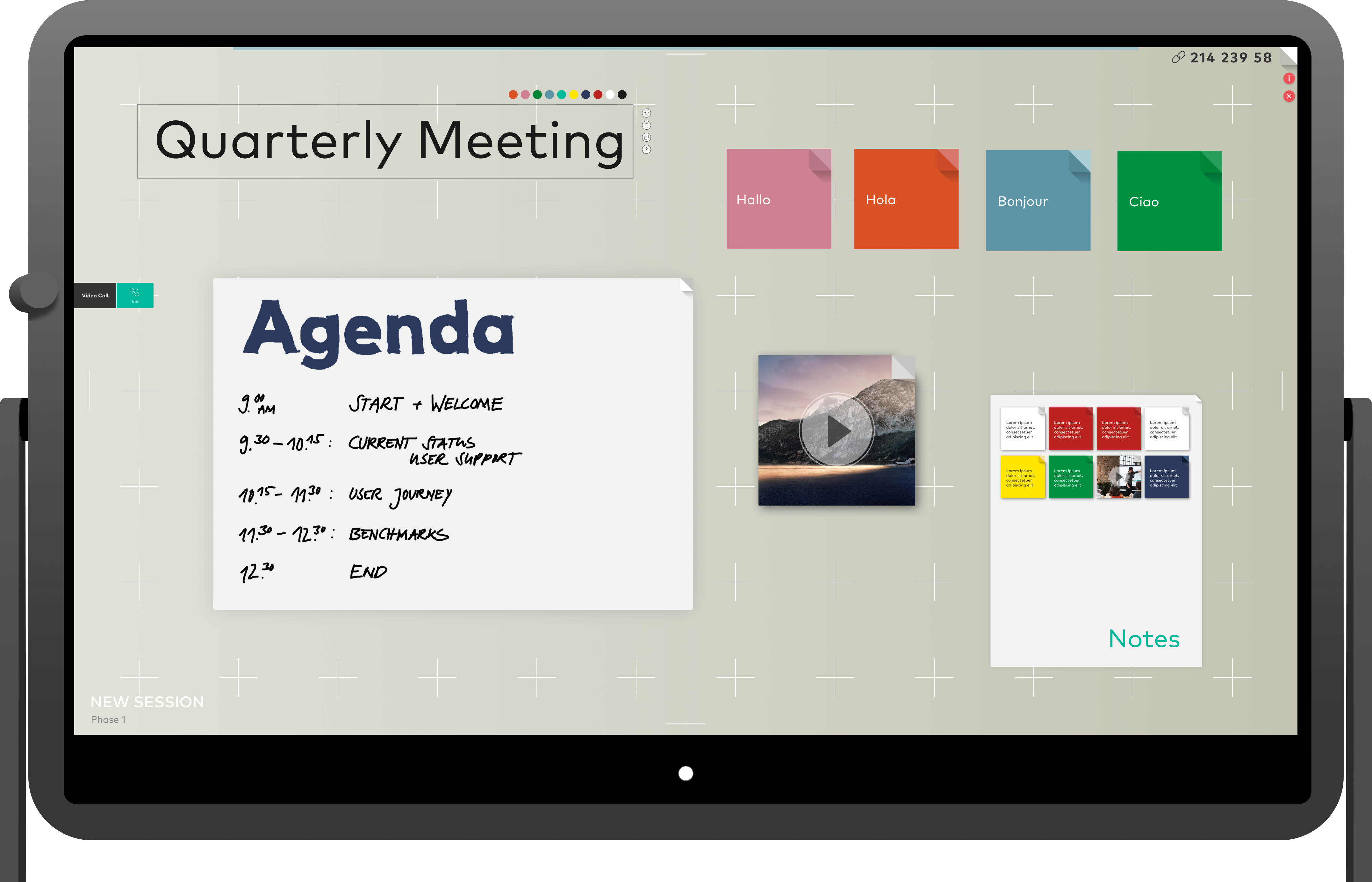 Please note: The Pin Note function no longer converts a Text Note into text with transparent background. A pinned Text Note keeps its appearance and is fixed at the chosen location.