The Workspace of Sessions offers plenty of space to arrange, edit and present content.
CONTENT
Workspace – Overview
The Workspace is the playground where groups can arrange and edit their content. It is a basic part of every Session, and it extends in 16:9 format over the entire screen area of the Sessionboard - i.e. 85'' screen diagonal or approx. two by one metre screen area.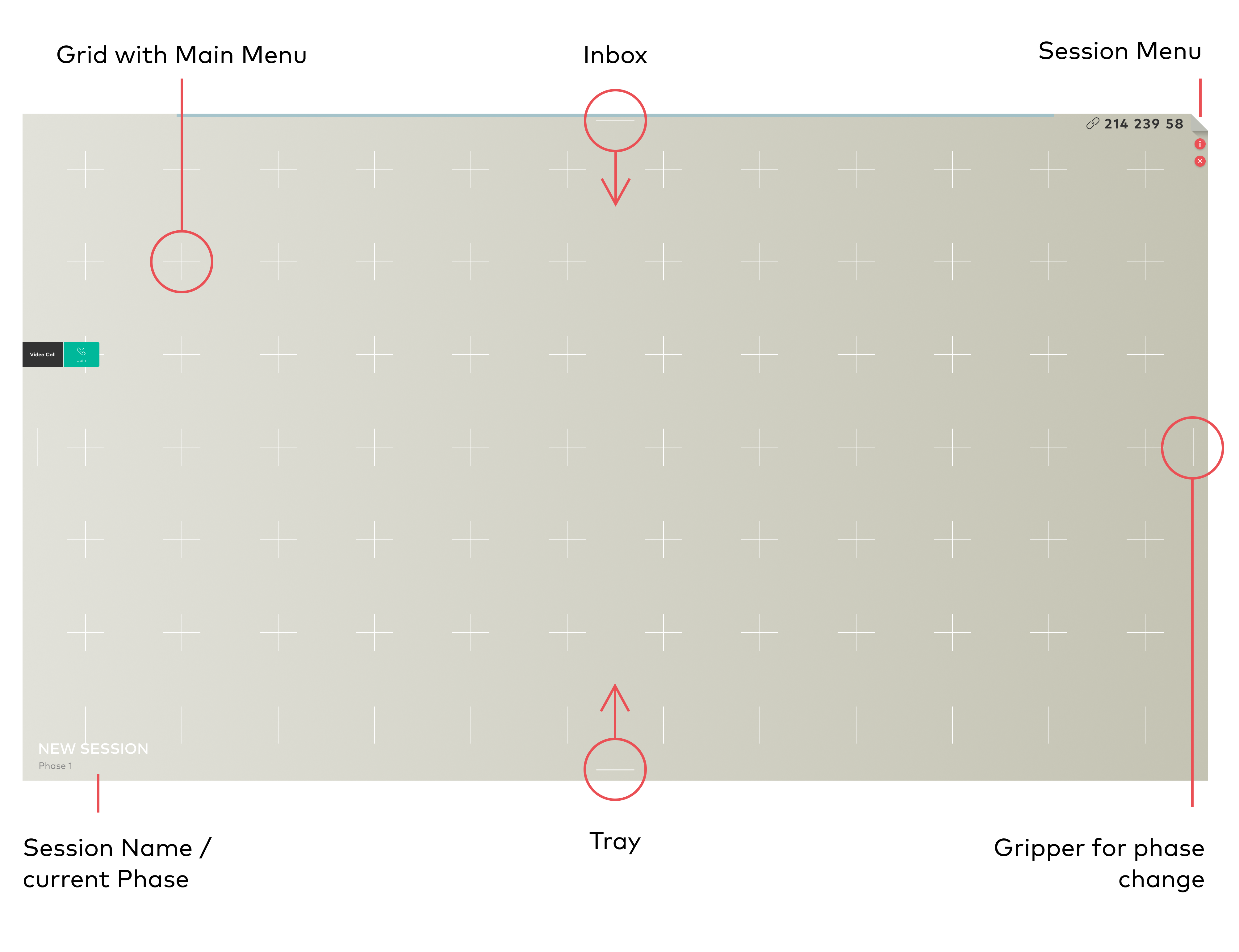 Session Menu
The Session Menu in the upper right corner of the Workspace contains options to manage the current Session. It can be activated by a tap and be deactivated by another. The following elements are part of the Session Menu: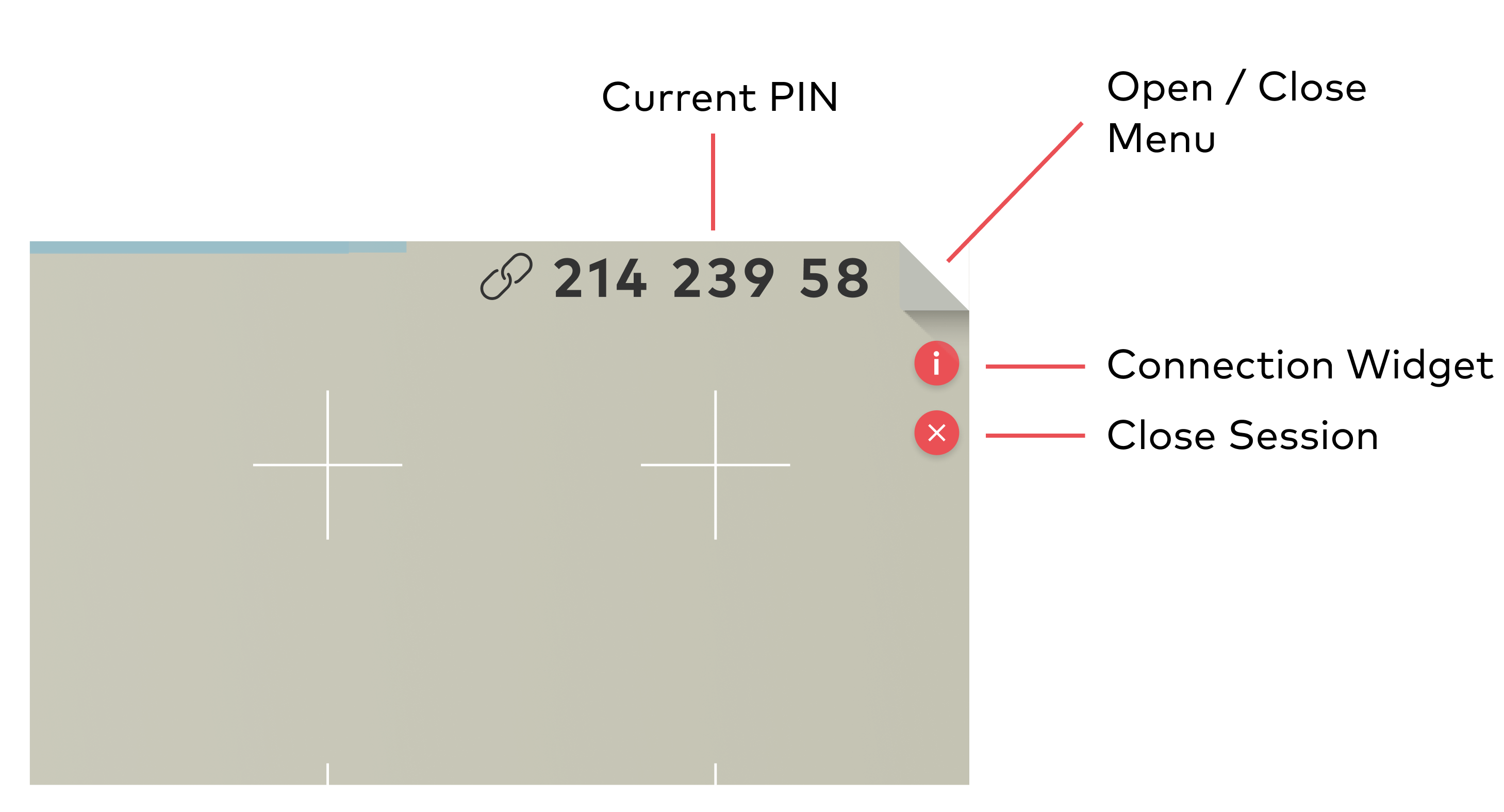 Phases
The Workspace is available eight times per Session through consecutive Phases. The Phases help to structure a Session clearly - either in terms of content for content sorting or work statuses or in terms of time for subsequent sections of a Session.
The eight Phases can be navigated by Swiping the grippers on the right and left or directly by tapping on the bars at the top of the Tray.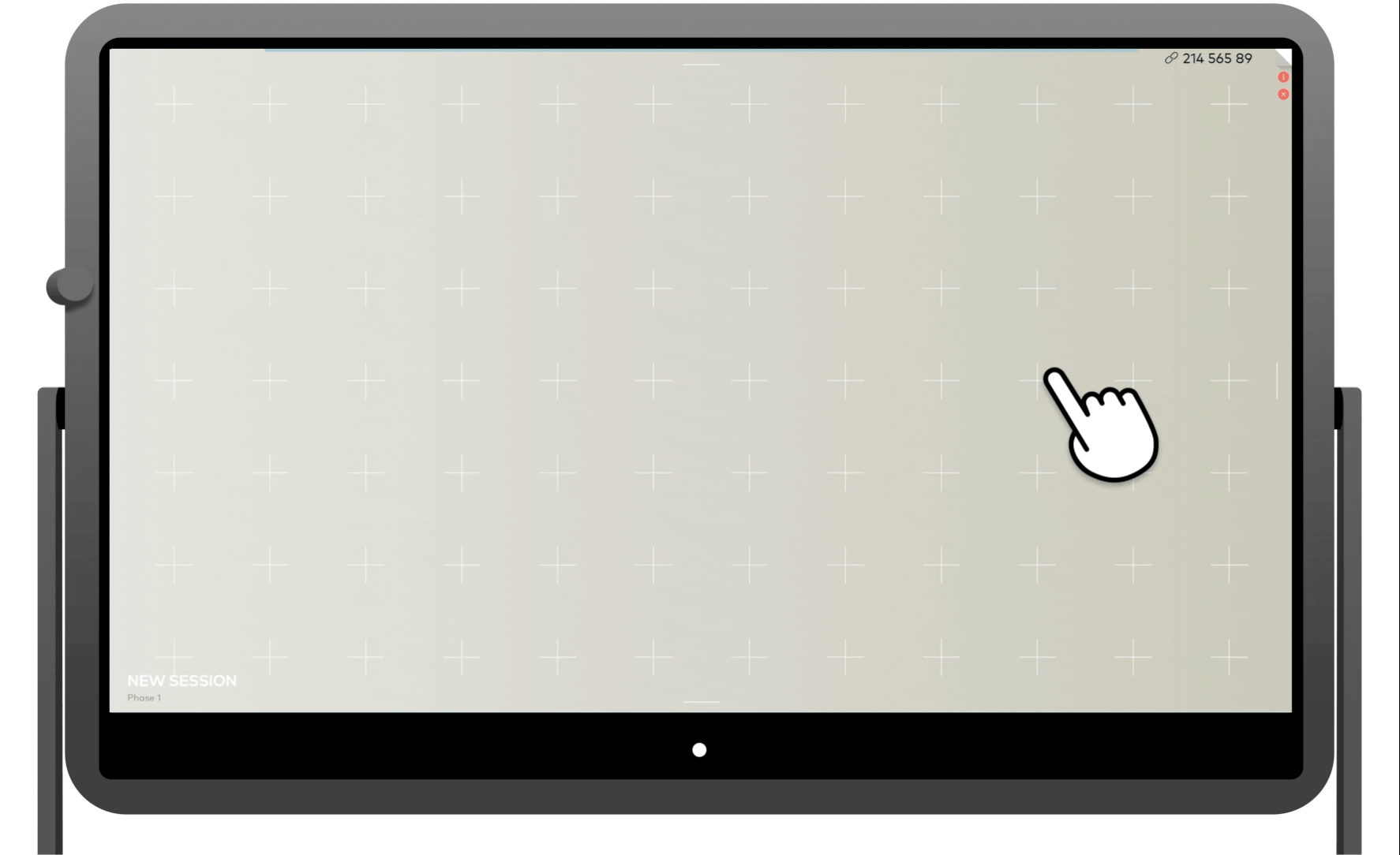 Grid
The Workspace is optically divided by the Grid - a comprehensive arrangement of small white crosses. This makes it easier to arrange and align content (Notes, Sheets, etc.). Behind each Grid cross the Main Menu is to be called up.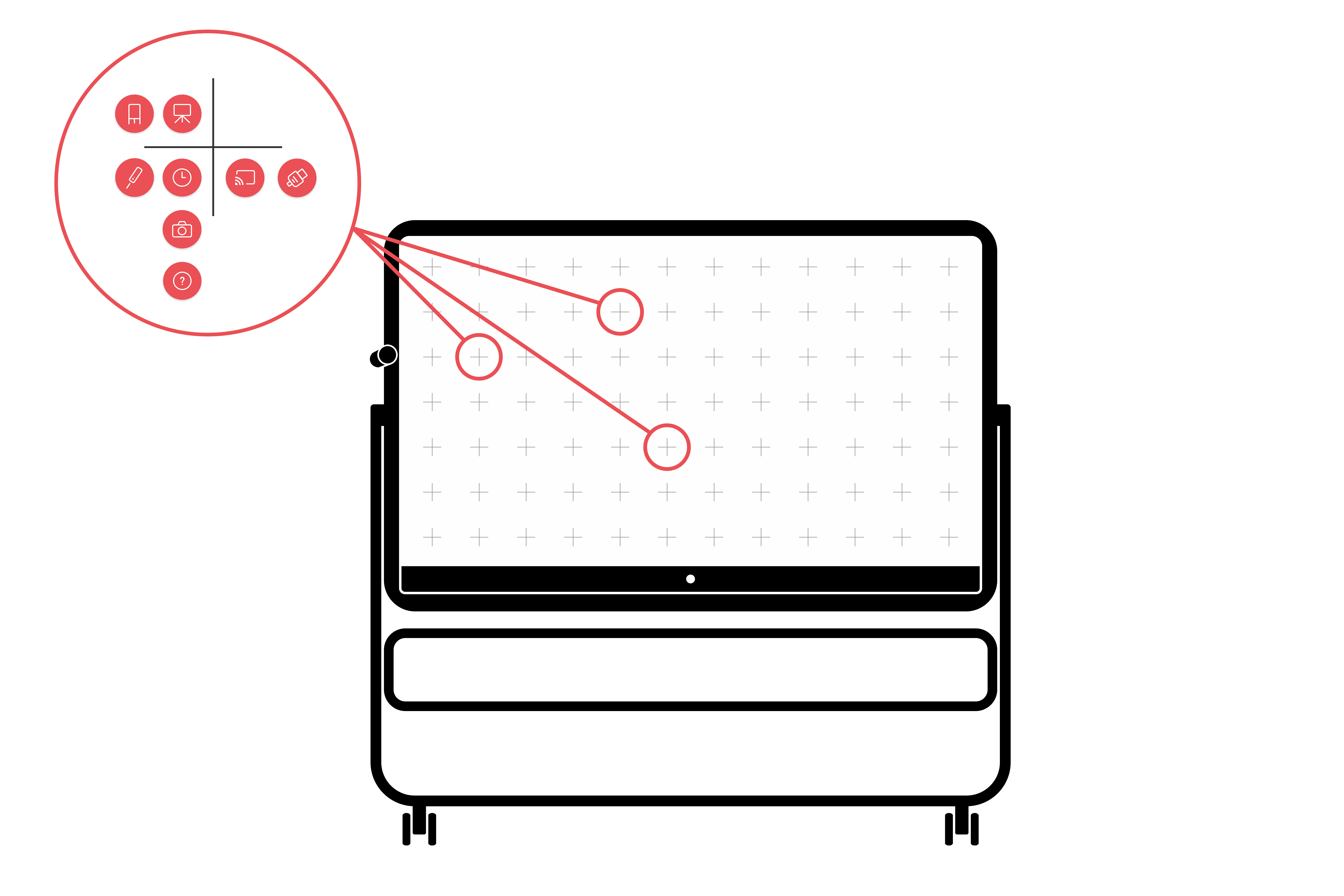 Inbox
All Notes (from personal devices) are sent into the Session on the Sessionboard via the inbox at the top of the screen. Here you can be dragged to the desired Phase as required.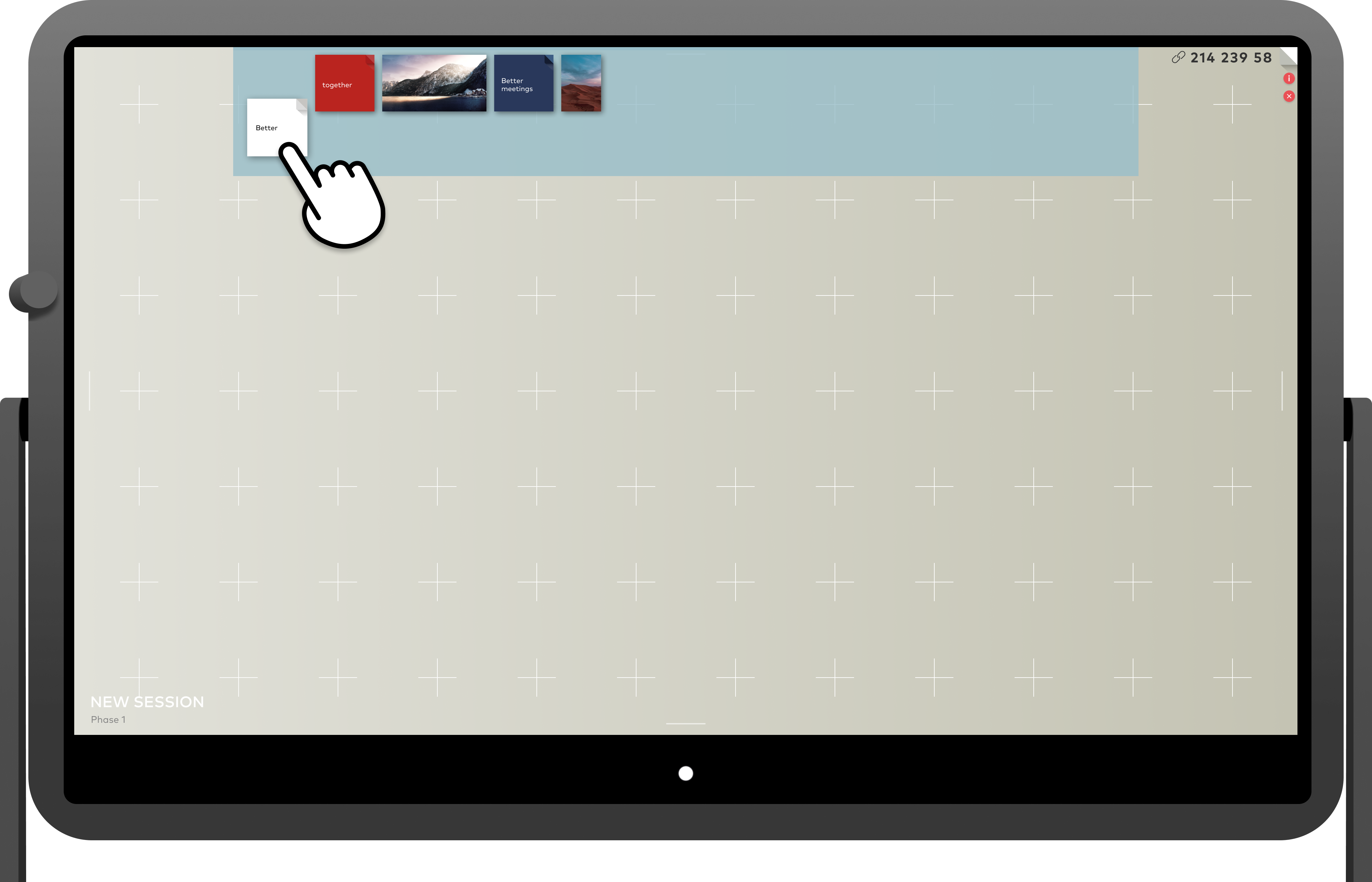 Once dragged from the Inbox onto the Workspace, Notes can no longer be pushed back into the Inbox.
Tray
Things either not yet needed or no longer needed can be stored in the Tray. It can be opened and closed at the bottom of the board and is available for each of the eight Phases.
Learn more about using the Tray here.