Content (Notes and Sheets) that is not currently being used can be stored in the Tray. These are thus within reach without occupying the Workspace. The Tray is located at the bottom edge of the Workspace and can be opened and closed using a gripper. Each Phase has its own Tray.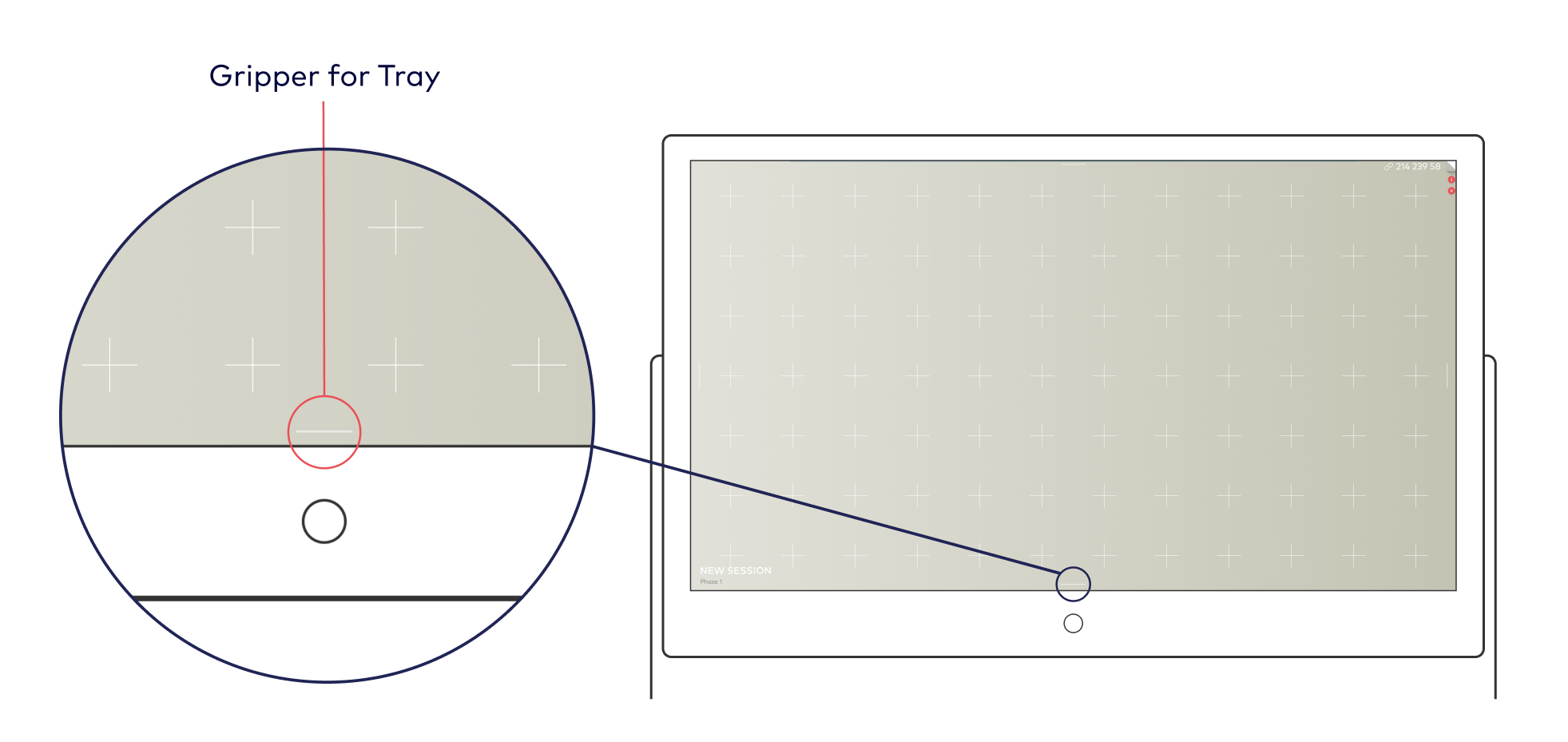 Pease note: The Tray can be used in the same way both in Desktop Editing and in an open session on the Sessionboard.
Opening and closing the Tray
Open the Tray by wiping from bottom to top with a finger in the middle of the Workspace.

Close the Tray by wiping the top edge of the gripper downwards with a finger.

Storing content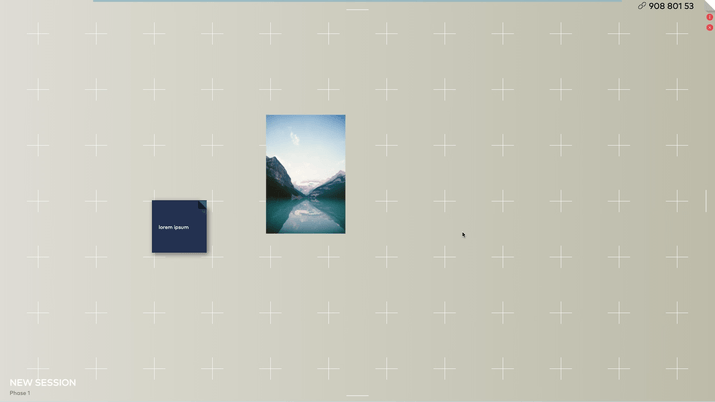 Tap and hold the item you want to store with one finger and drag it to the bottom edge of the Workspace.
After a few seconds the Tray opens automatically.
Release the element at the desired position in the clipboard.
The Tray then closes again automatically.
Alternatively, you can open the Tray manually using the gripper and drag and drop the content into the open Tray.
Please note: Content in the Tray are not available across Phases. If you want to use content in a different Phase, first drag the content onto the Workspace and then use the right or left gripper for Phase change to the previous or next Phase.
Remove content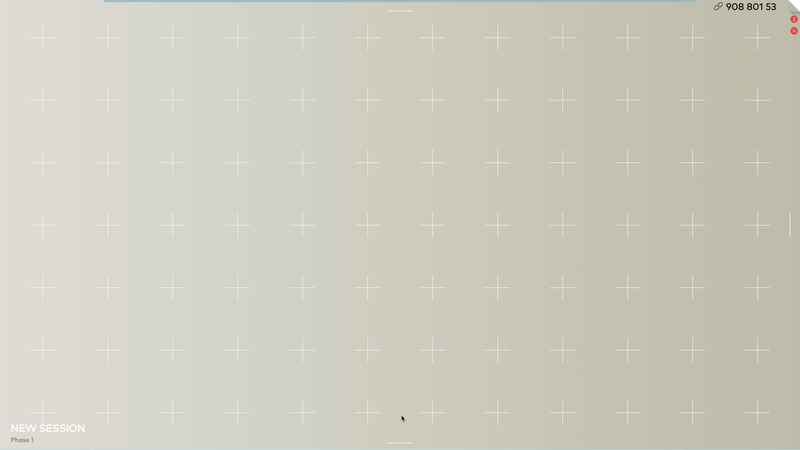 Open the Tray via the gripper.
Tap and hold the desired element with one finger, drag it to the Workspace of the active Phase and release it there.