The Desktop Editing feature gives you access to your collaborative group work on cannyboard anytime, anywhere, regardless of the availability of a Sessionboard. You can create, open and edit sessions with all content on your laptop or PC.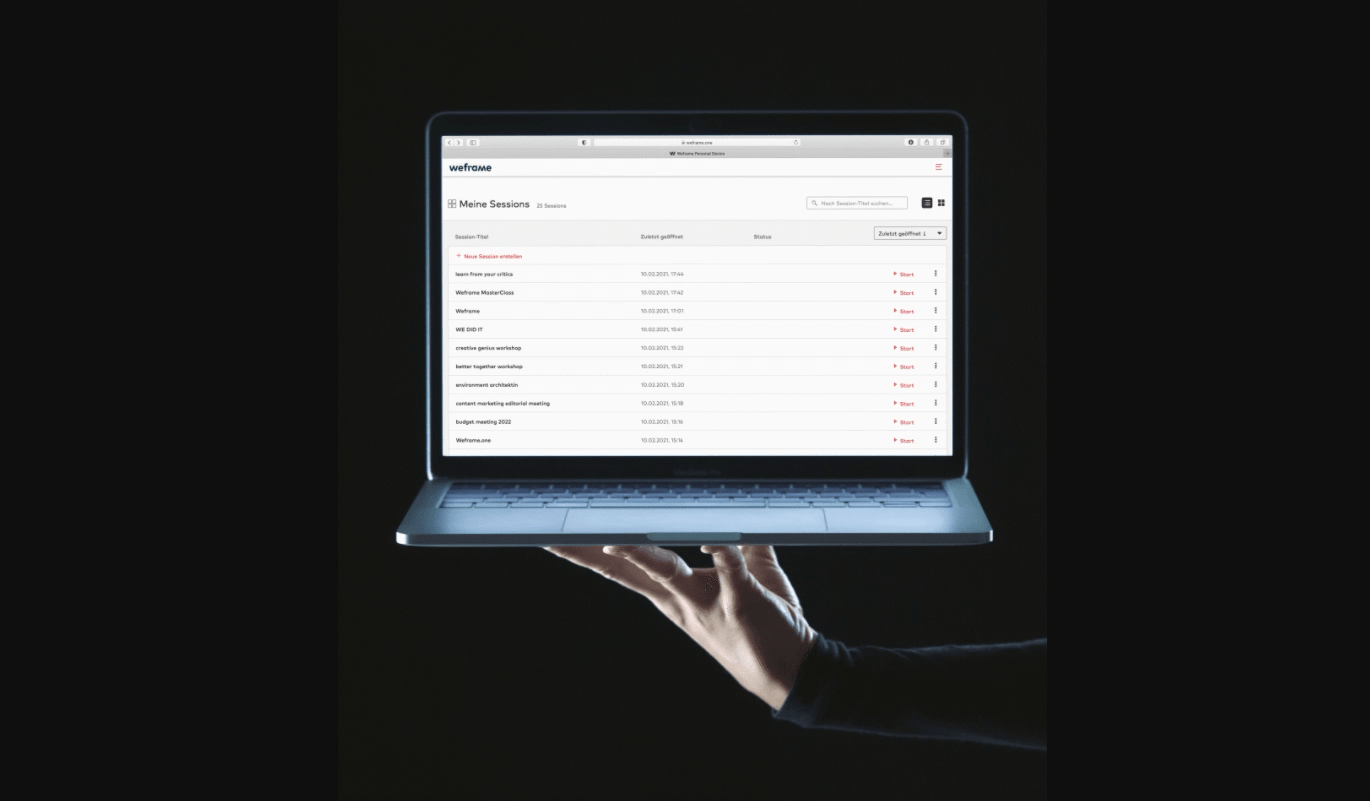 For preparation and follow-up

Before the meeting is after the meeting. Prepare or revise your presentation or group work on the laptop / PC - for a seamless digital workflow from the Sessionboard to the laptop / PC and vice versa.

For looking up content you have worked on


Access created content at any time on the laptop / PC.

For working on shared content


Open the link to participate in a Shared Session on the laptop / PC in order to be able to work together from different locations in real time.
This is how your session is displayed in desktop editing
A session created or opened on your laptop or PC looks the same with all its content as it does on the Sessionboard. You also have the same tools available for editing, in a layout adapted to working on a PC. Learn more about the desktop editing interface here.
Please note: To ensure that working on your sessions is useful and fun, the feature is limited to larger devices (laptop and PC). You won't see the desktop editing feature on smartphones and tablets.