Writing and sketching on cannyboard is as easy as on a conventional flipchart or whiteboard. All you need is the included wooden pen and an open Sheet (portrait or landscape) on the workspace of the Sessionboard.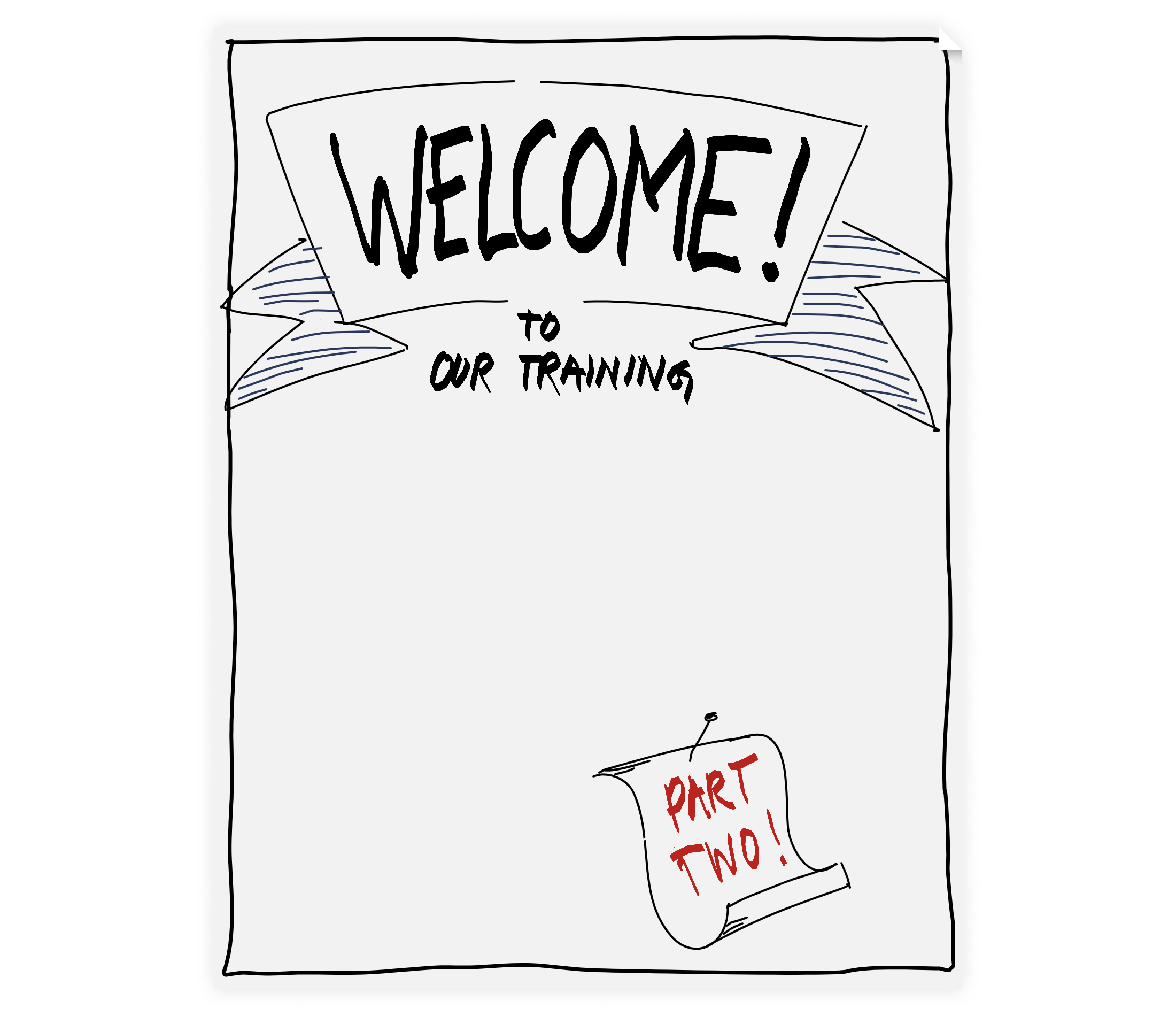 Please note: You can also write and sketch on Sheets in Desktop Editing with your mouse or trackpad.
In this article you will learn more about:
Writing and Sketching
The Sheet Menu offers a wide range of options for writing and sketching: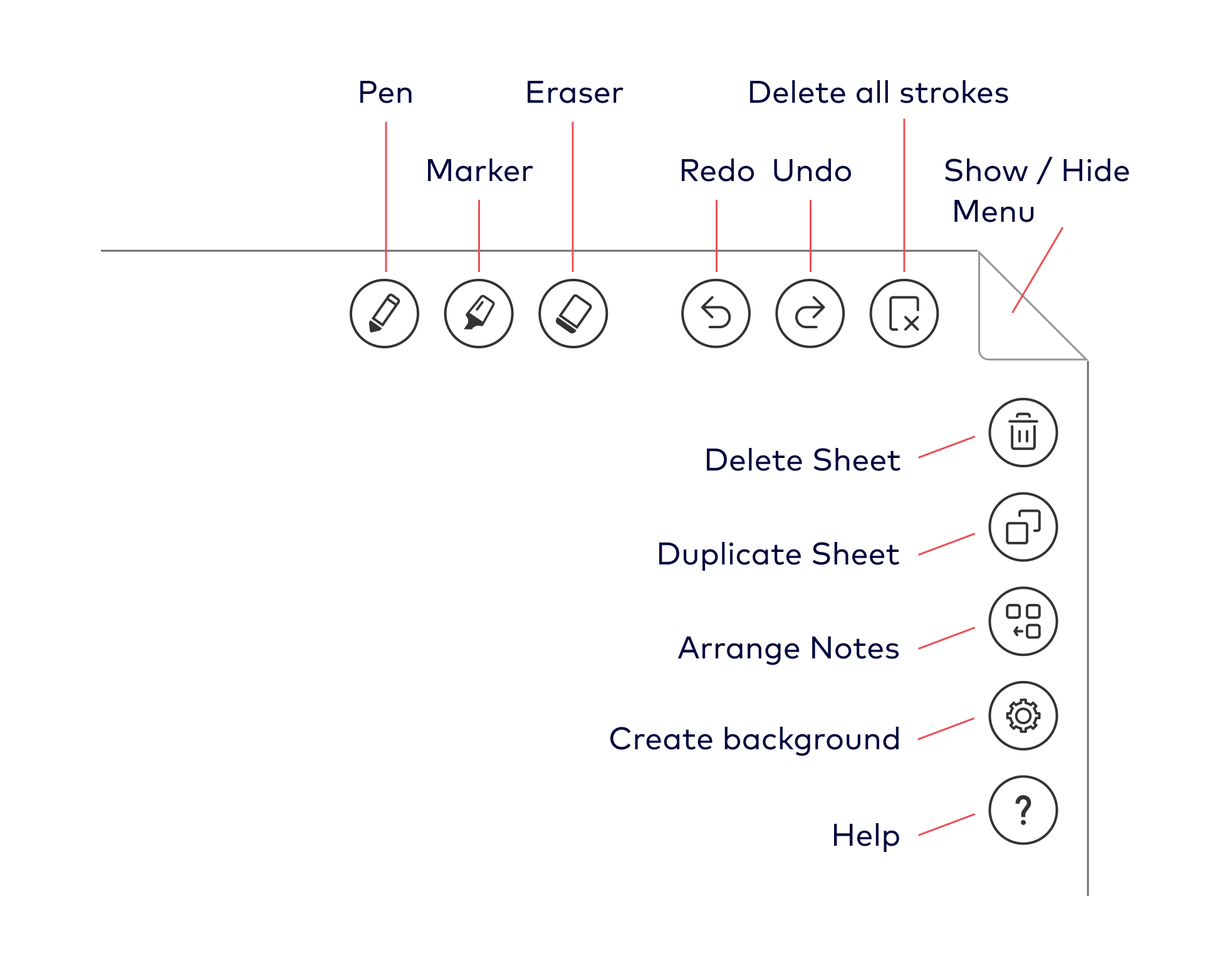 The Sheet Menu offers two pen tips in several line widths for different applications: the round tip and the wedge tip. Used in combination you get the best result.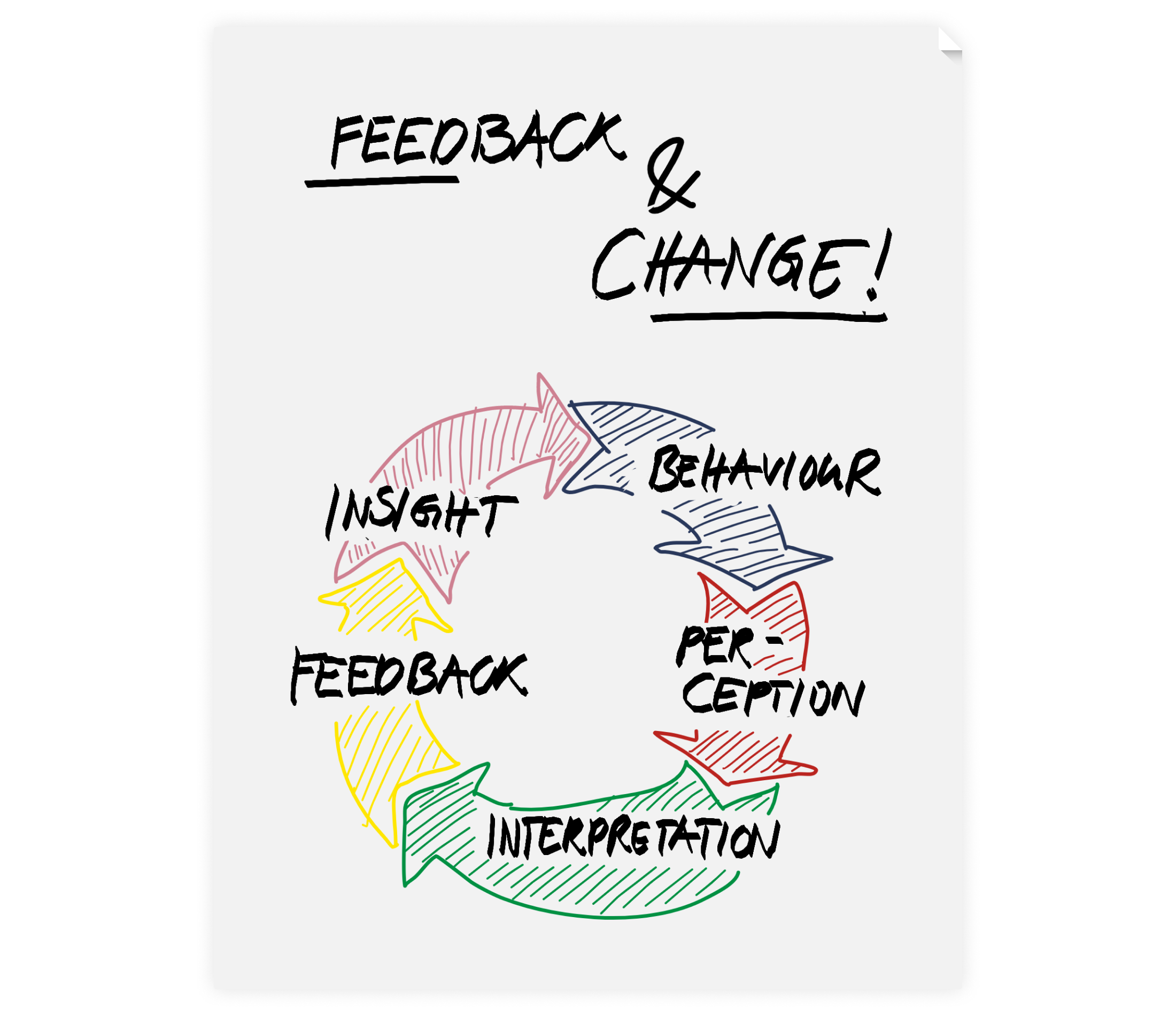 Round tip

The round tip of the pen menu is particularly suitable for sketches, pictures and graphics. Its even tip makes it possible to draw particularly precisely and accurately.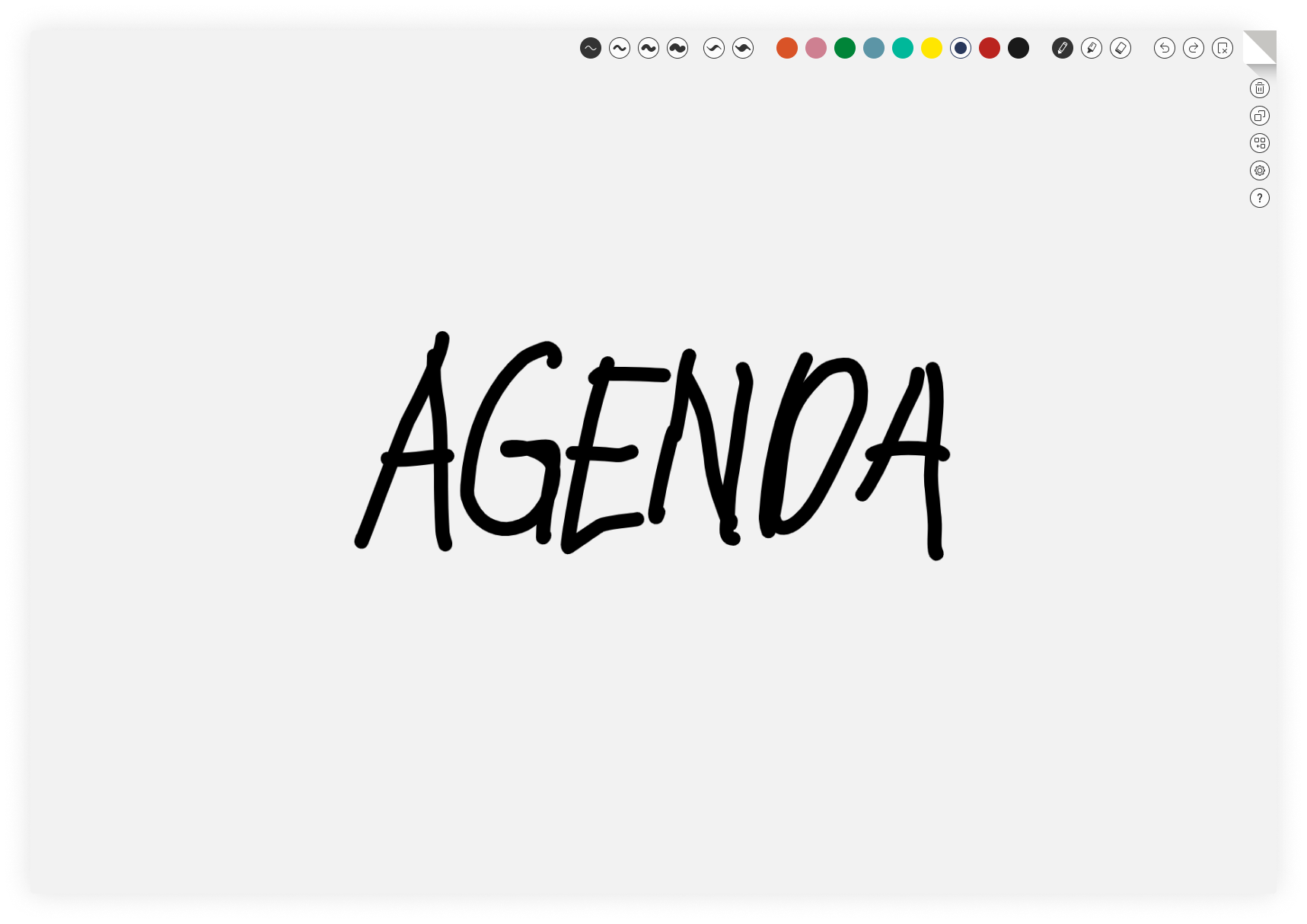 Wedge tip

The wedge tip of the pen menu is best suited for writing text. It automatically switches between thicker vertical strokes and narrower horizontal strokes. This creates a dynamic, more beautiful typeface that is easier to read.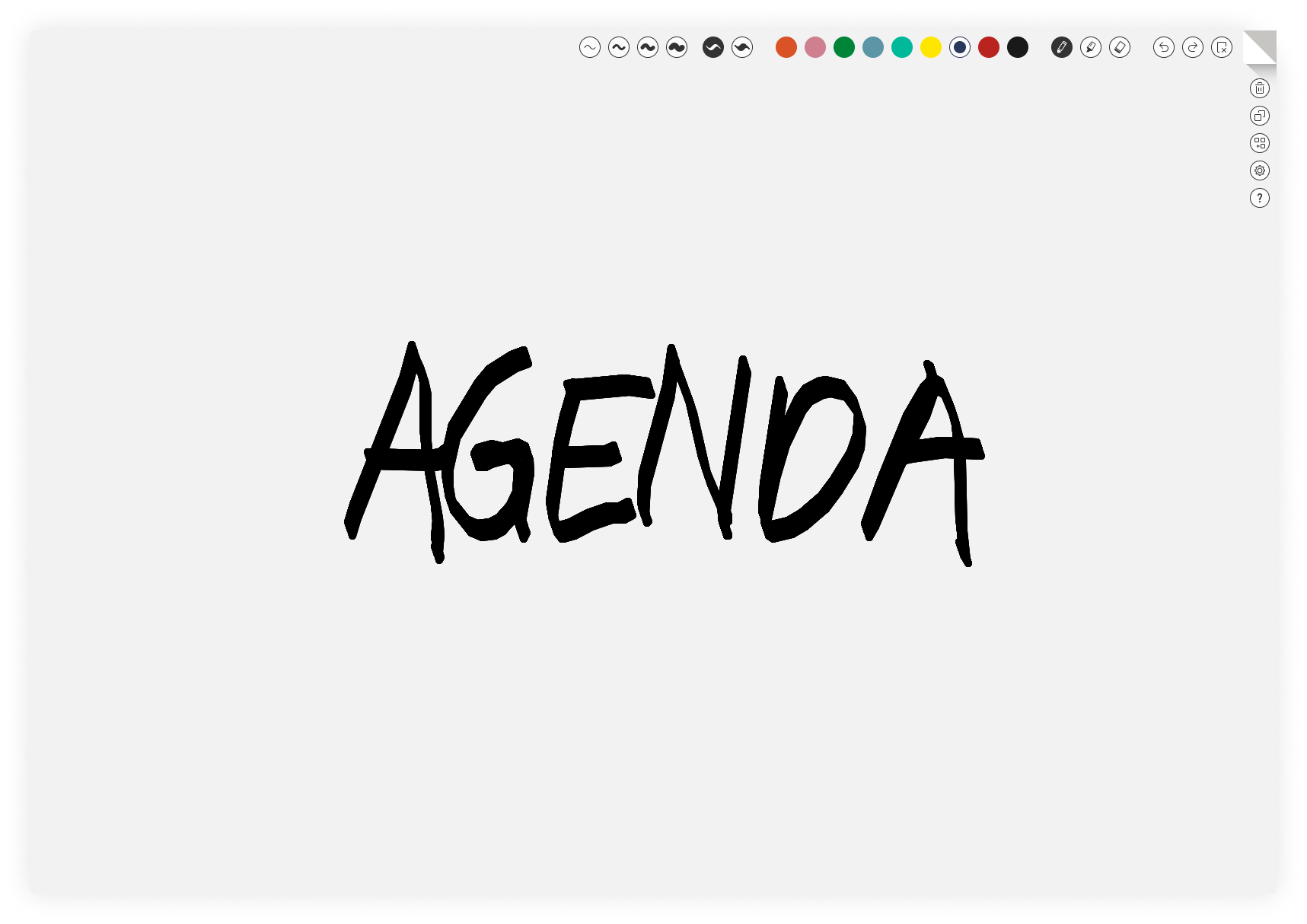 Please note: When you start writing or sketching on the Sheet, the round tip is set by default to a medium stroke width and dark blue color. You can change this at any time in the Sheet Menu.
Highlighting

You can use the marker primarily to highlight texts. The colors are transparent and are placed behind the text so that it remains easily readable. It is also very suitable for setting accents or highlights on images.
Please note: To highlight large areas, don't set the cannyboard Pen down when highlighting. After you have set it down, you can paint over the existing marker again to increase the intensity and thus set accents.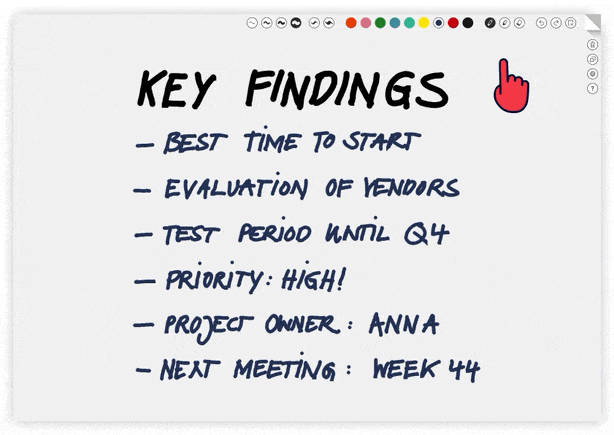 Erasing

You can remove unwanted details with the eraser function. The Eraser Menu allows you to choose from different line widths. You also have the possibility to go back or forward one step in the Sheet Menu with the "Redo" or "Undo" button. You can delete your entire sketch by clicking the "Delete all strokes" button.
Interactions
Drag your Sheet to a comfortable size and place it at a comfortable writing/character height - then it works easier.
If you have to sketch / write at the bottom edge of the screen, tilt the whole screen the tilt makes it easier to sketch / write. Just pull the bottom edge of the housing forward.