Welcome to cannyboard, a collaboration platform made for groups.
cannyboard makes meetings and conferences more productive for all participants and replaces outdated technology with a new standard. A digital solution for everything that groups need during meetings - for the best meeting experience, whether in person, hybrid or virtual.
Content
The Sessionboard
The Sessionboard, specially developed for digital group work, enables intuitive work in all room and group situations - for better meetings.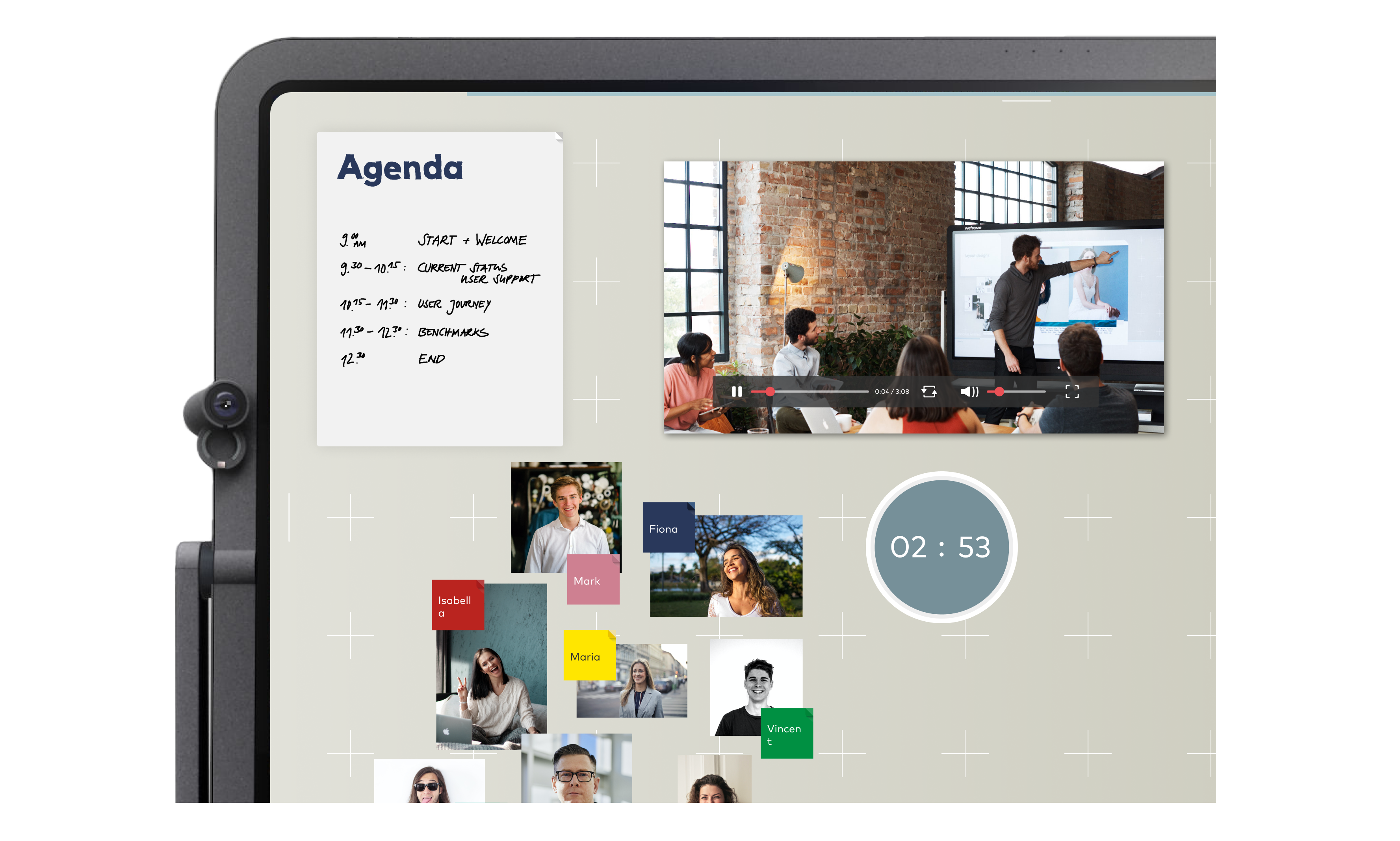 Digital Workspace
A digital Workspace and numerous digital tools are available for the content of group work. Many of these (e.g. Screen Sharing, flipchart, whiteboard or Notes) are well known and have been tried and tested thousands of times. This is how you can work intuitively on the Sessionboard - but now digitally and with many more possibilities.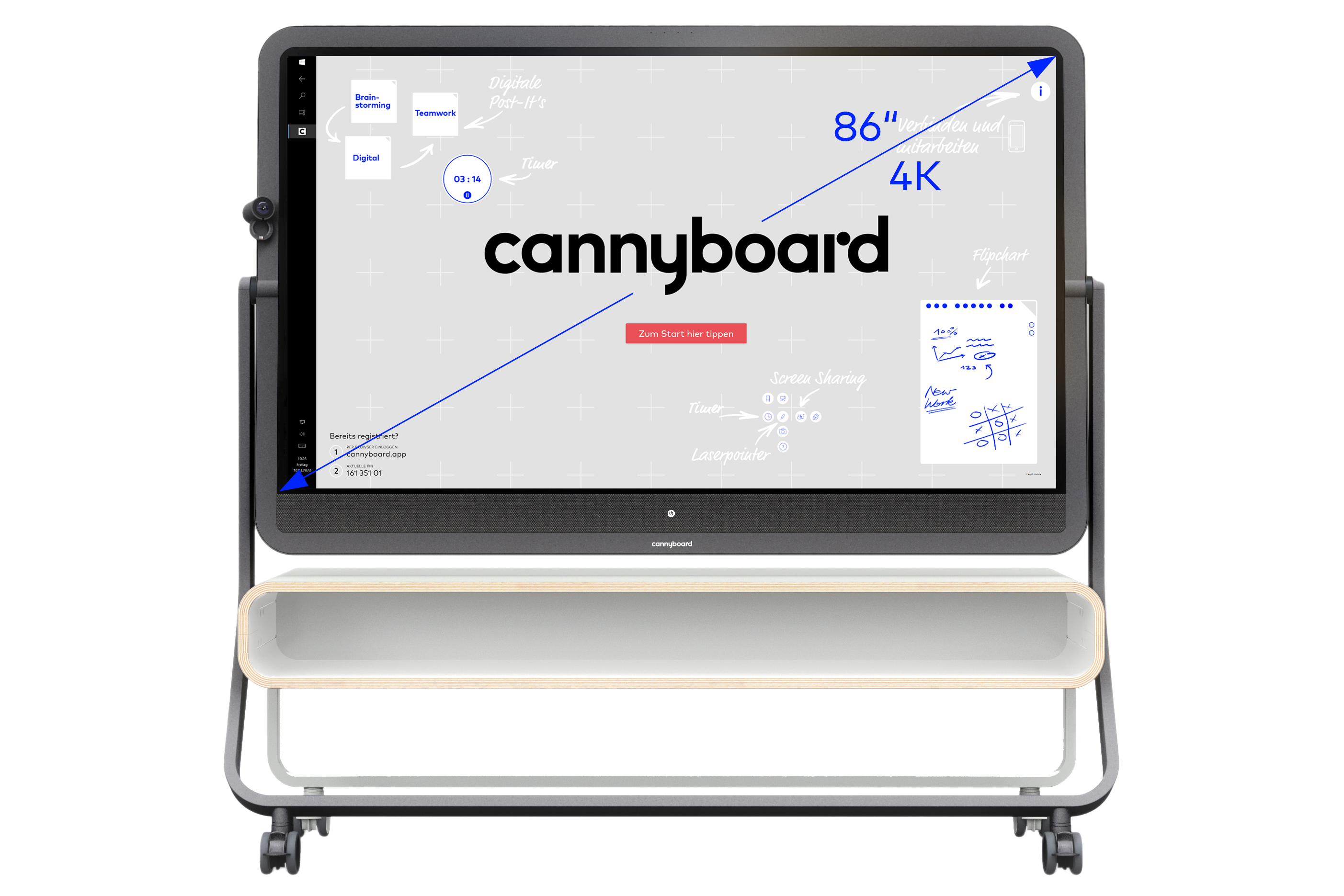 Touch display
With 86'' screen diagonal and 4K resolution, the touch display of the Sessionboard offers enough space for:
Simultaneous interactive work by several participants - with up to 20 input points.
Natural writing and automatic pen recognition - with the cannyboard pen.
Writing, typing and wiping - everyone can work on a common result at the same time.
Working with cannyboard
As a platform for collaboration, cannyboard integrates everything that is needed for digital group work.
Cloud-based - always accessible from anywhere
cannyboard app is cloud-based and thus makes the project always accessible from anywhere - in the team, then alone, no matter where and when. Synchronous and asynchronous group work - with Sessions.
Sessions - the file format of cannyboard app
With cannyboard app, group work is organized in Sessions. This enables flexible working independent of space and time: where cannyboard app is available, Sessions with all contents can be reopened and further processed.
Seamless Workflow
cannyboard app enables a seamless digital workflow in which teams can work together, but can then continue to work individually. Content is no longer lost when switching from digital to analog and back - thanks to Sessions.