Sessions are saved in the cloud and are located in the cannyboard account of the respective owner. From there they can be opened at any time on a Sessionboard as well as on the desktop of your laptop / PC.
CONTENT
Session Library
Open the URL cannyboard.app in the browser of your own device and click on the burger menu in the upper right corner.


Click on "My Sessions" in the menu.


You are now in your Session Library. Here you will find all Sessions you have created in a list or grid view.
Elements of the Session Library
All Sessions that belong to you are listed here. These are further elements of the Session Library user interface: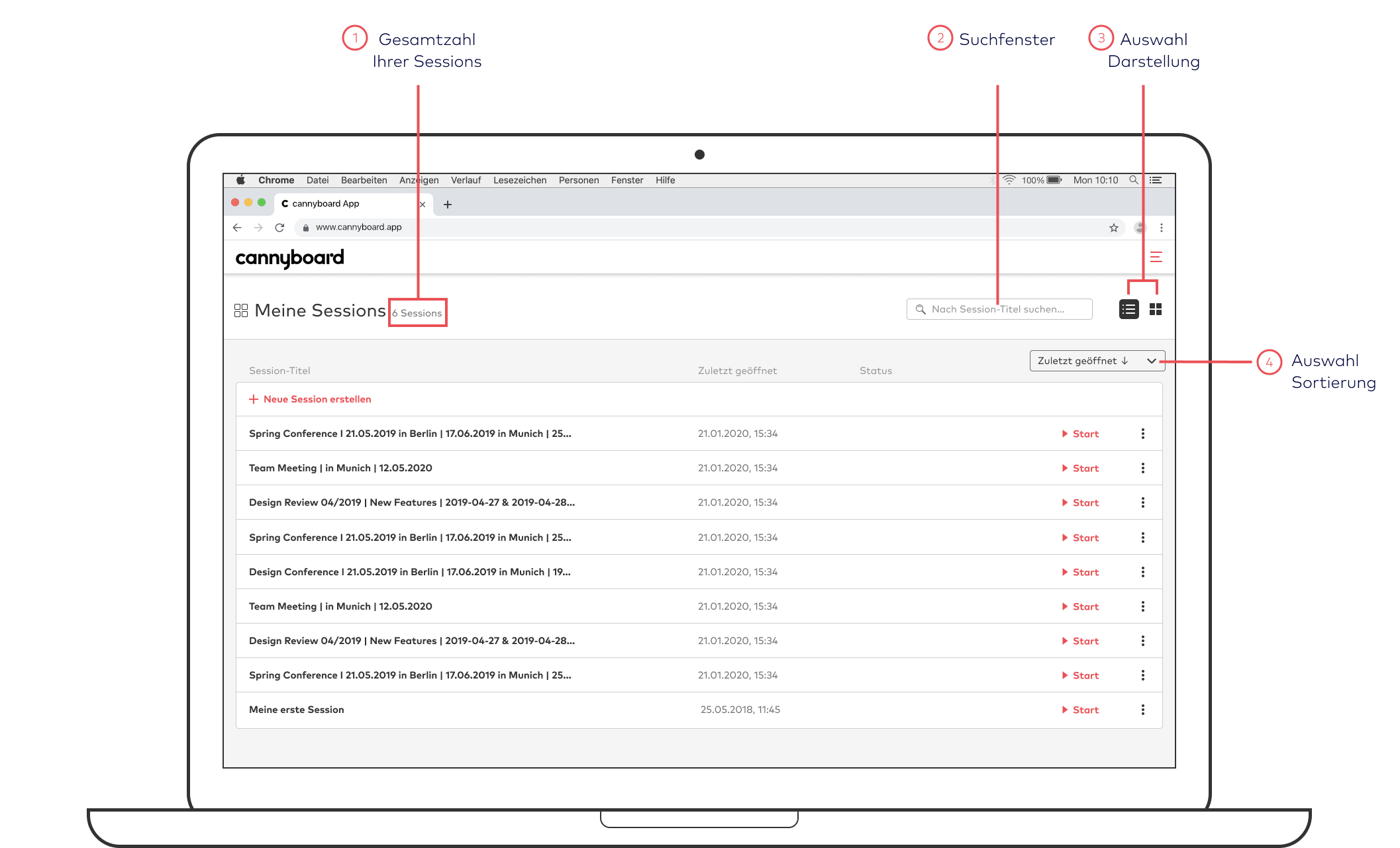 Total number of your Sessions

Shows you the number of your Sessions.

Search window

Search for a specific Session title here.

View options

Allows you to switch between the list view and the grid view of your Sessions.

Sorting options

Select from the drop-down list the criteria by which you want to sort your Sessions.
Elements of a Session in the Session Library
In the following, the individual elements of a created Session in the Session Library are explained using the grid view. The list view also contains the same elements of a Session.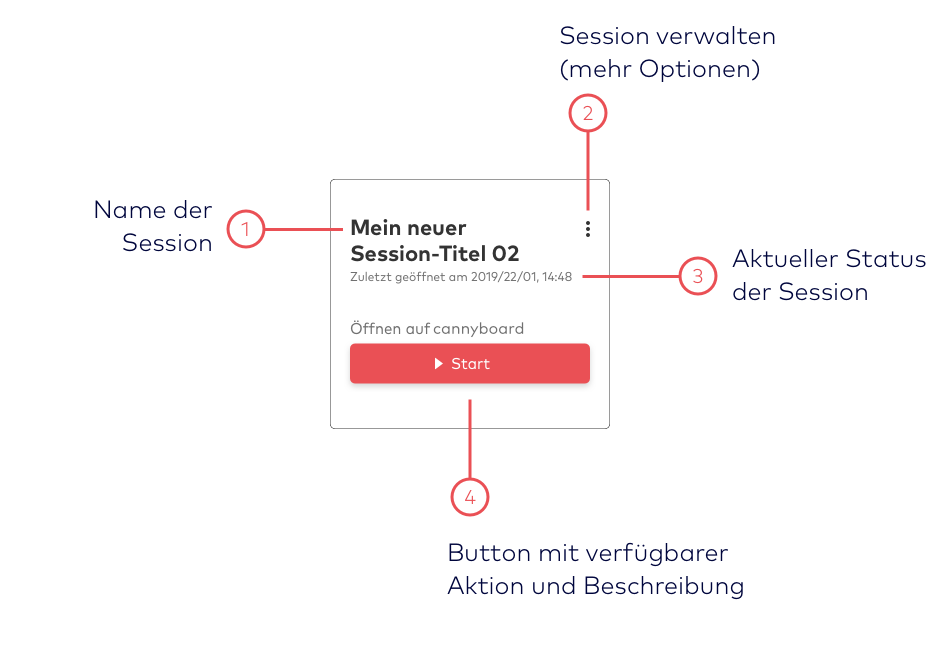 1. Name of Session
Each session has its own name, with which you can recognize it unambiguously. We recommend the following points when naming sessions:
Names cannot be assigned twice within your session library.
The length of the name should not exceed 37 characters.
Choose a unique name that will give information about the content and/or the group work.
2. Manage Session (more options)
By clicking on the three-point menu, you are offered several options for managing your session: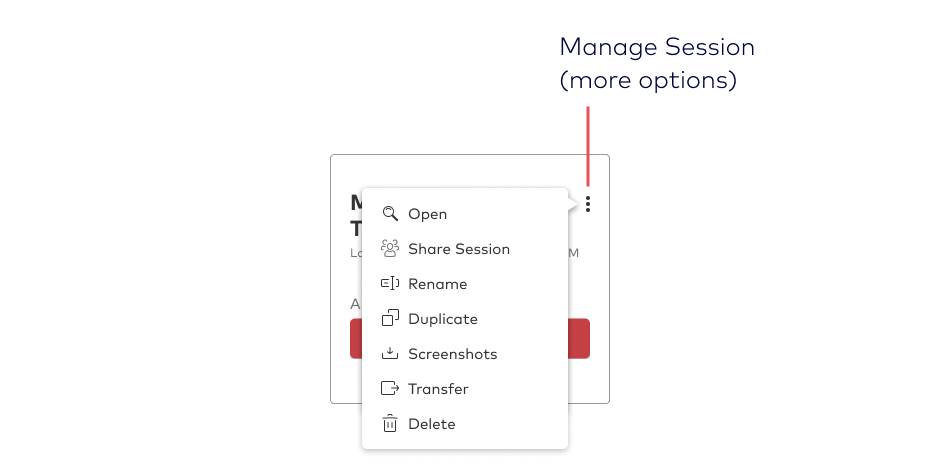 Detailed information about these options can be found in the article "How to manage your Sessions".
3. Current status of the Session
Together with the Start/Stop button (see 4.), the session displays the current status and the options available for working with the session:
Last opened on 2019/22/07, 14:48
On this day / at this time this session was last opened or saved.
Session is active.
This session is currently open on the Sessionboard you are currently connected to. When a new session is started, the active session is automatically stopped and all participants are disconnected.
This session is waiting for the transfer.
You have transferred this session to another cannyboard user via a link. The transfer has not yet been accepted by the recipient. The session cannot be edited. You can only cancel the transfer by selecting the option "Cancel transfer" in the three-point menu. Learn more about Session transfer in this article.
Session is active and shared.
This Session is currently open on the Sessionboard to which your personal device is connected. In addition, you have already shared this Session for collaborative editing. Other people can also open this Session and edit it at the same time.
4. Button with available action and description
Sessions can be opened or closed with a single click. The color and labeling of the button show you your current options (here using the example of grid view):
a) In the default state, all sessions have a red start button:

b) An already opened session shows a stop button with which it can be closed: