A Session that has already been created in the cannyboard account can only be opened on the Sessionboard by the host, the owner of the Session. Anyone participating in a Session can leave and close the Session.
Open Session
Sessions are saved in your Session Library. From here you can open a Session on a Sessionboard. Follow these steps:
Go to the Session Library of your cannyboard account.
Click the red "Start" button on the Session you want to open.


Your Session appears on the Sessionboard you are connected with, and the open Session is marked as active in your Session Library.


Please note: When a new Session is started, the active Session is automatically stopped and all participants are disconnected.
Close Session
The Session can be closed by all users directly on the Sessionboard, or by the host via the Session Library.
If the host has shared the Session for other people, the Session can also be ended for all participants (only with the corresponding Sharing mode) as soon as the host closes it.
Closing via Sessionboard
In the Session Menu, tap the "Close Session" button.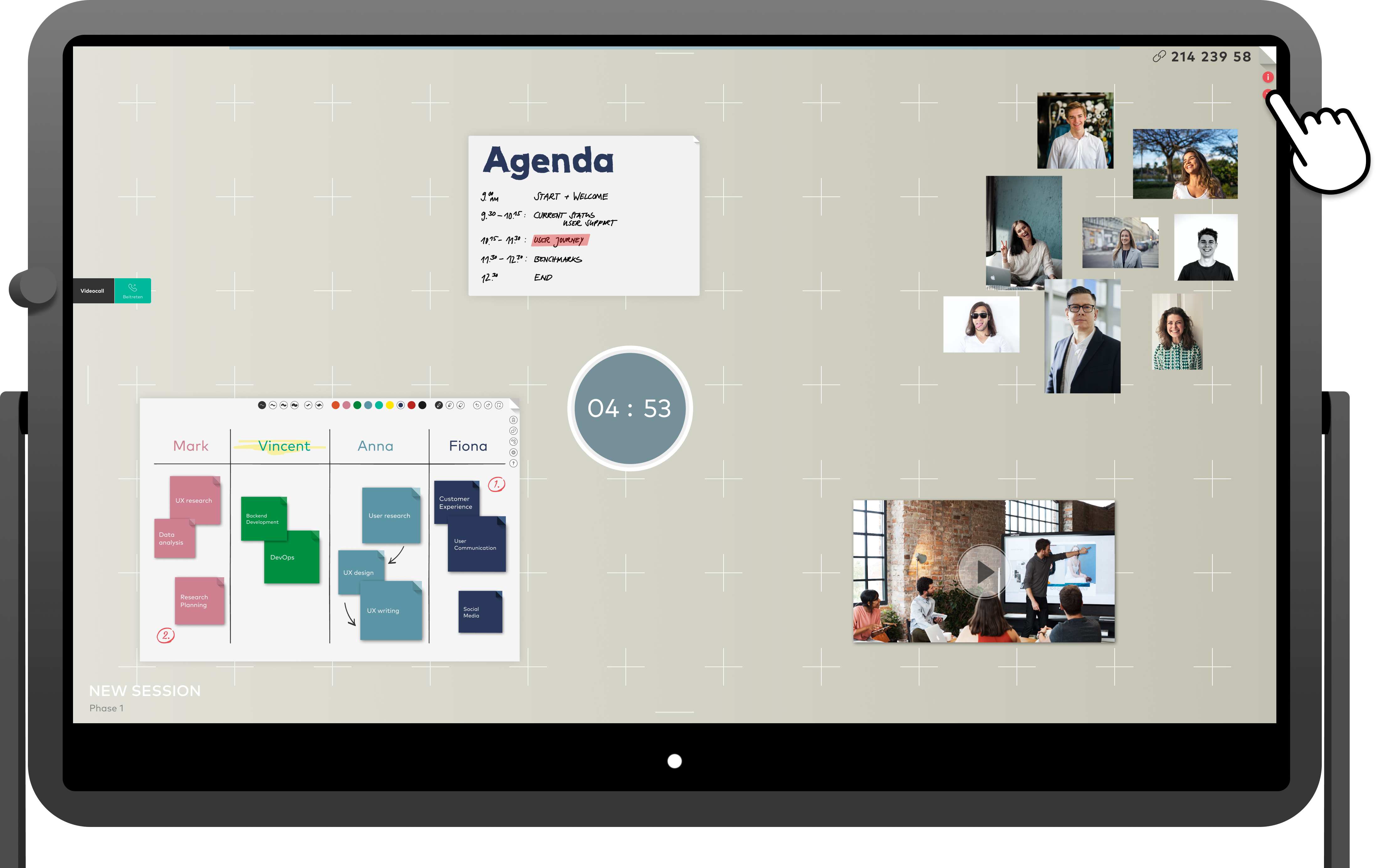 Please note:The Session with all its content will be lost if you have not previously saved the Session in your cannyboard account.
Closing via Session Library
In the Session Library, click on the red "Stop" button for the active Session.


The Session is closed on the Sessionboard.