The Timer is a facilitation tool to set a time span. The time elapses visible to all participants. After expiry, an acoustic signal sounds and the timer shows the further (overrun) time in red.
The Timer can be called in the Main Menu under this button: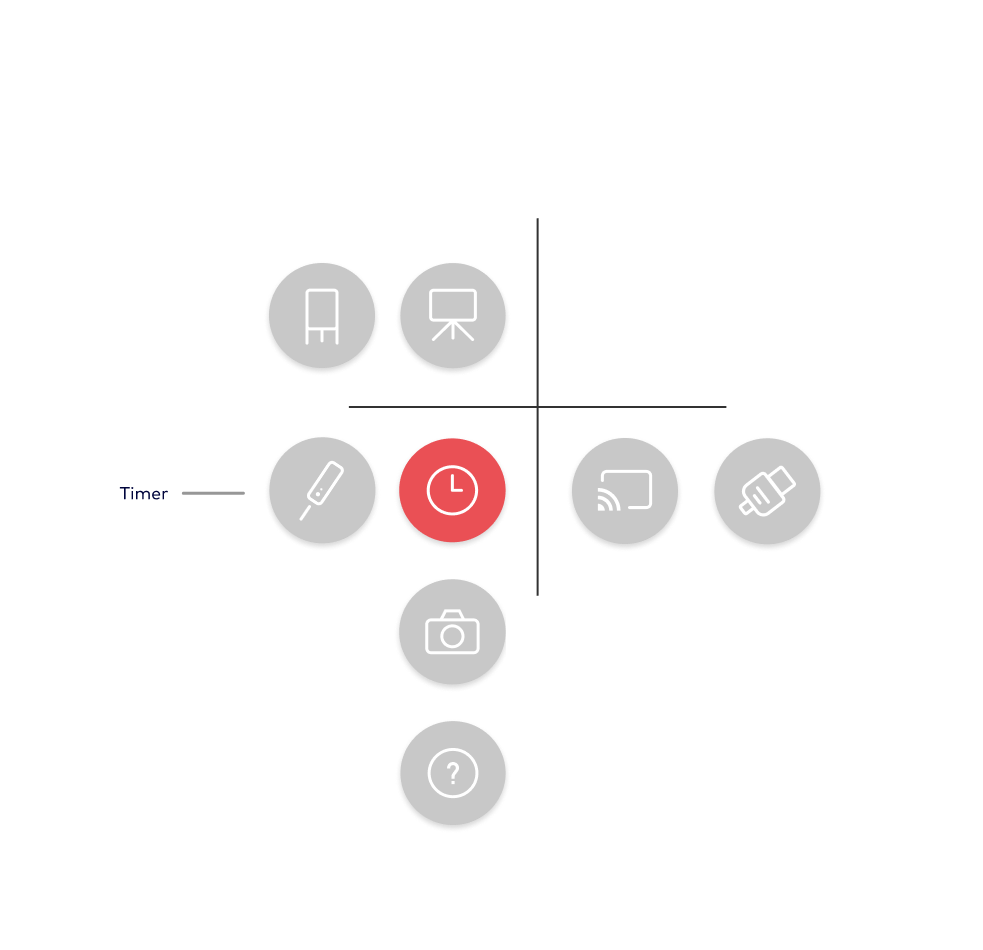 Setting the Timer
The Timer is in setting mode when opened. Set the time as described in the following steps:
Tap and hold the minute or second digit and drag it up or down to release it at the desired duration.


Start the Timer with a tap on the red "start" button. It will turn around and show the expiration of the set time span.

A tap on the "reset" button will set the last used duration.