In each Session newly created on the Sessionboard, the second Phase includes a small demonstration of how to use and create content, including Text, Media Notes and Sheets.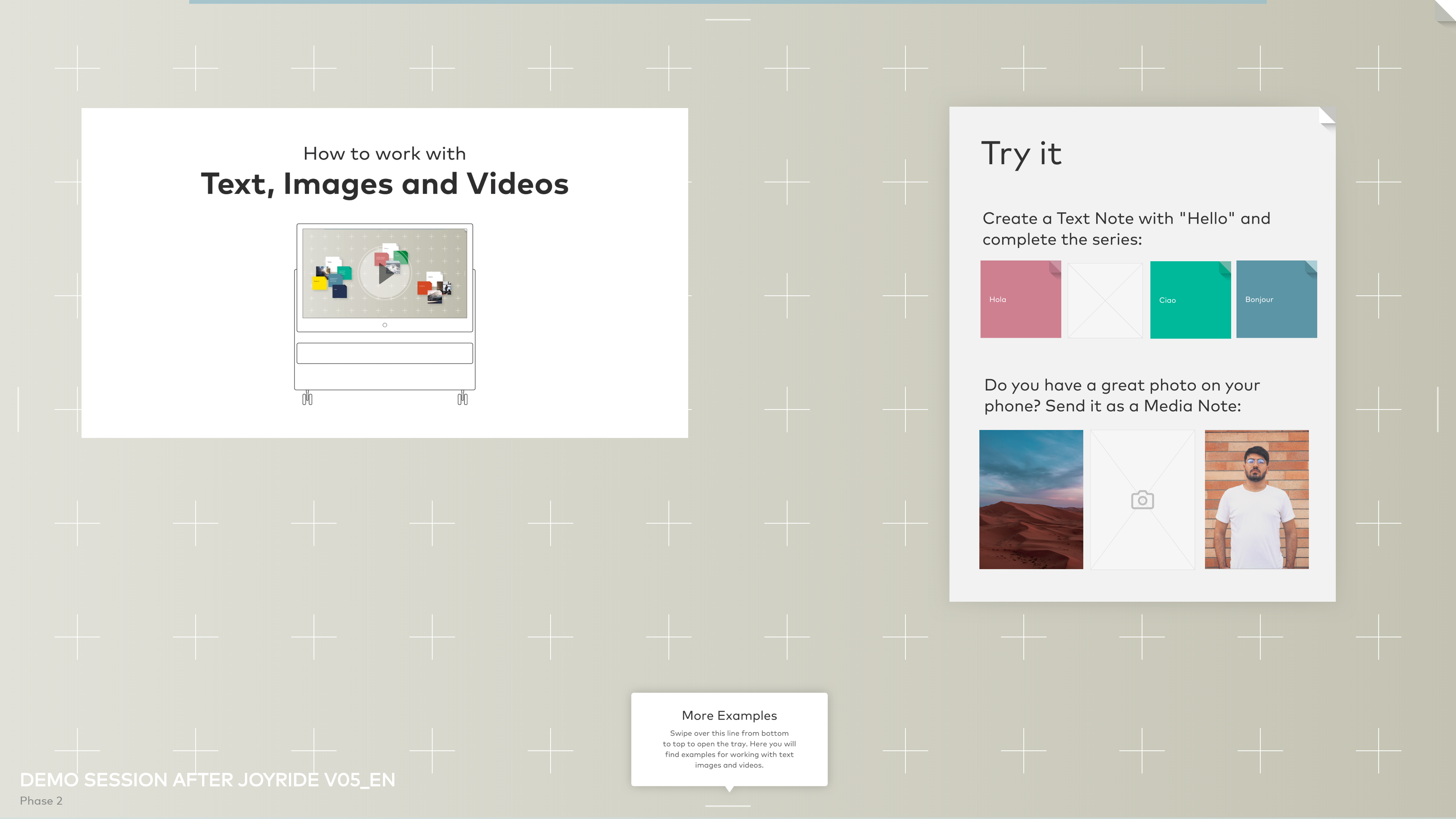 The demonstration is structured as follows:
Video

The video on the left shows you the whole process of creating Text and Media Notes and sending them to the open Session on the Sessionboard.

Exercise

On the right side you will find a small exercise for creating Notes.

More examples


You can find some application examples in the Storage of the Phase. Drag the examples onto the workspace to view them better.
Please note: You can of course delete the demo content at any time if you don't need it.