The cannyboard tutorial guides you interactively through the basic functions of cannyboard. The tutorial Session is available in every newly created cannyboard account as the first Session in your Session library. Run the tutorial Session for optimal learning success on the Sessionboard. How to open a Session on the Sessionboard.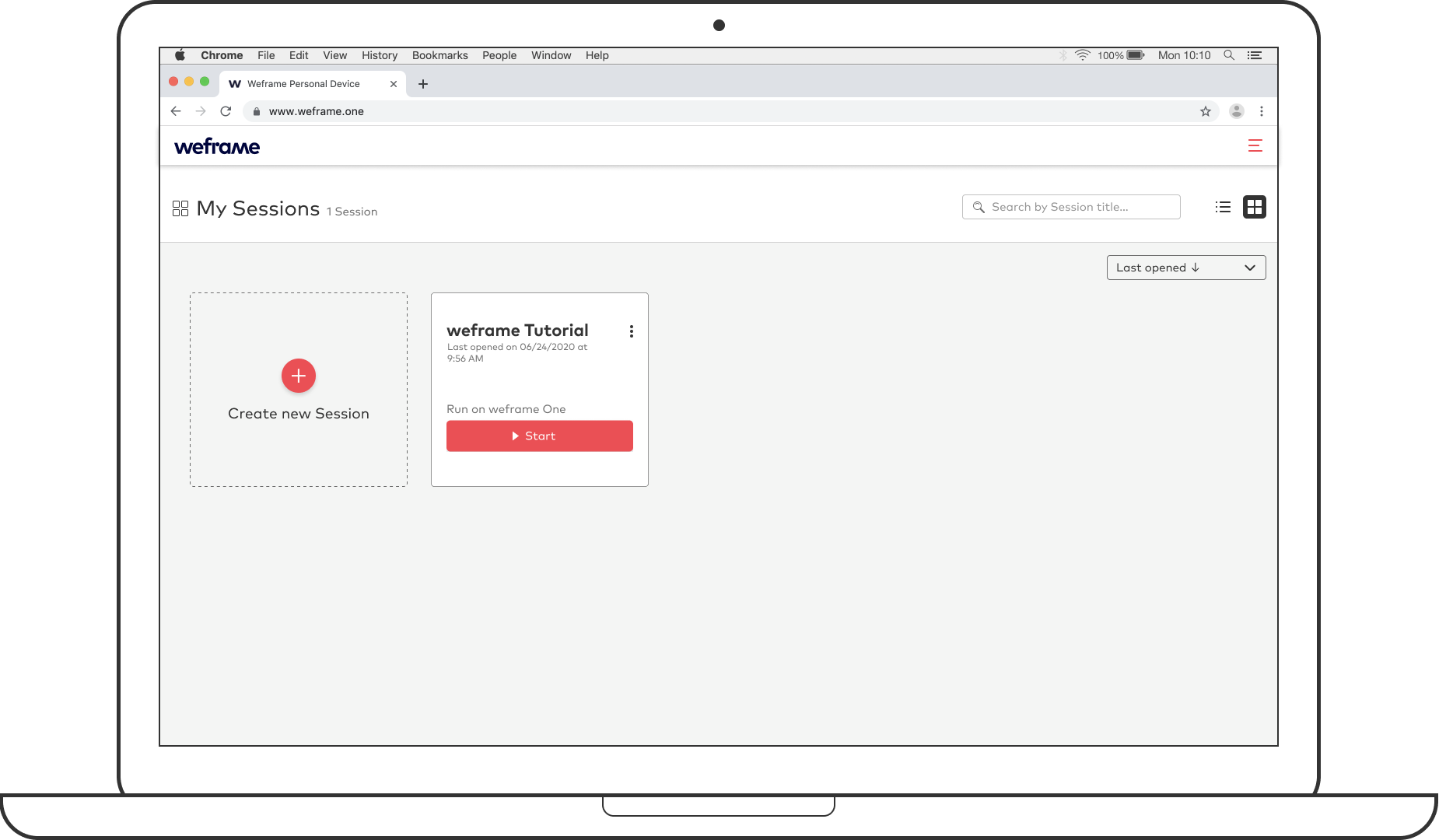 Please note: When you run the tutorial Session, you change the contents of the Session. If you want to keep the tutorial Session in its original state, duplicate the cannyboard tutorial first.
Learning Objectives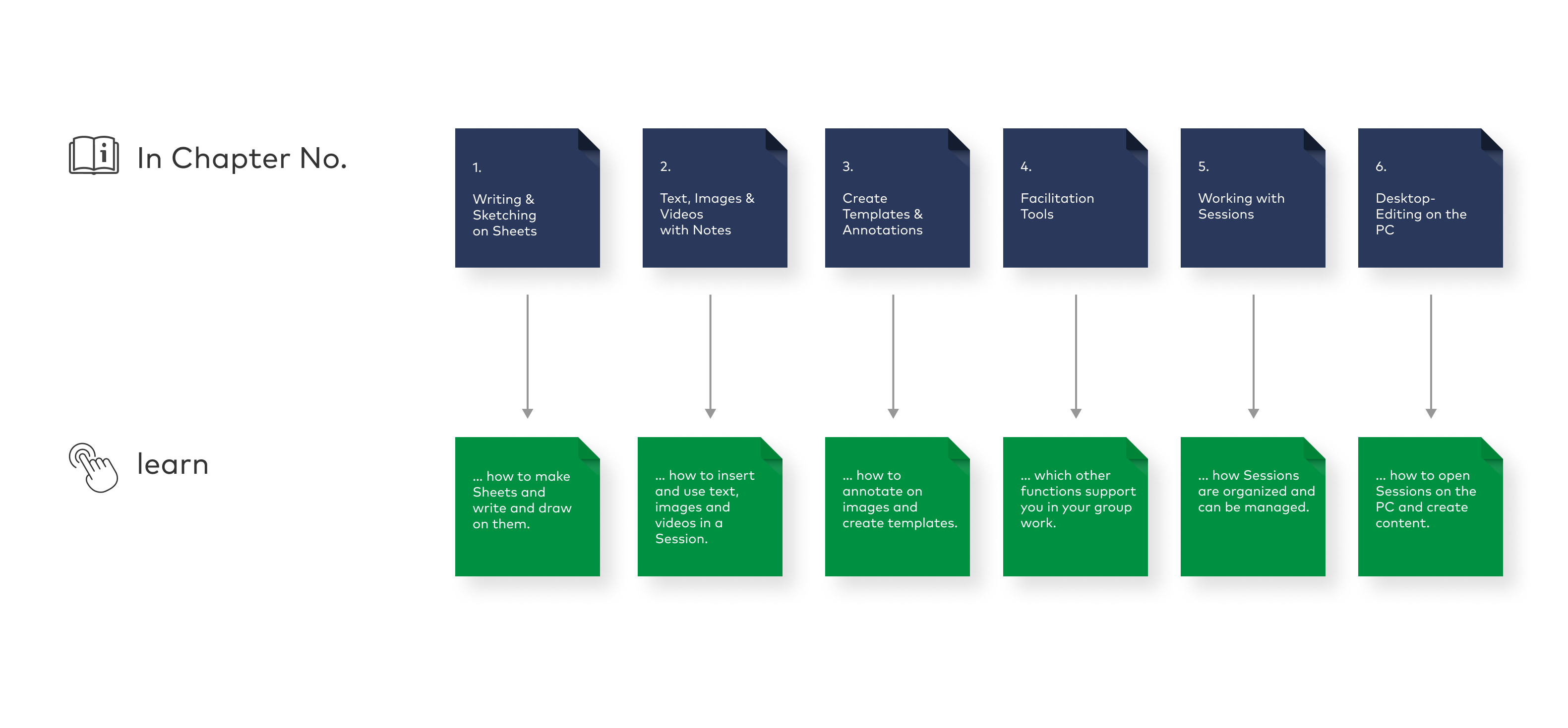 The cannyboard tutorial covers the following topics in six chapters:
Writing & Sketching on Sheets
Text, Images & Videos with Notes
Create Templates & Annotations
Facilitation Tools
Working with Sessions
Desktop-Editing on the PC
Structure of the chapters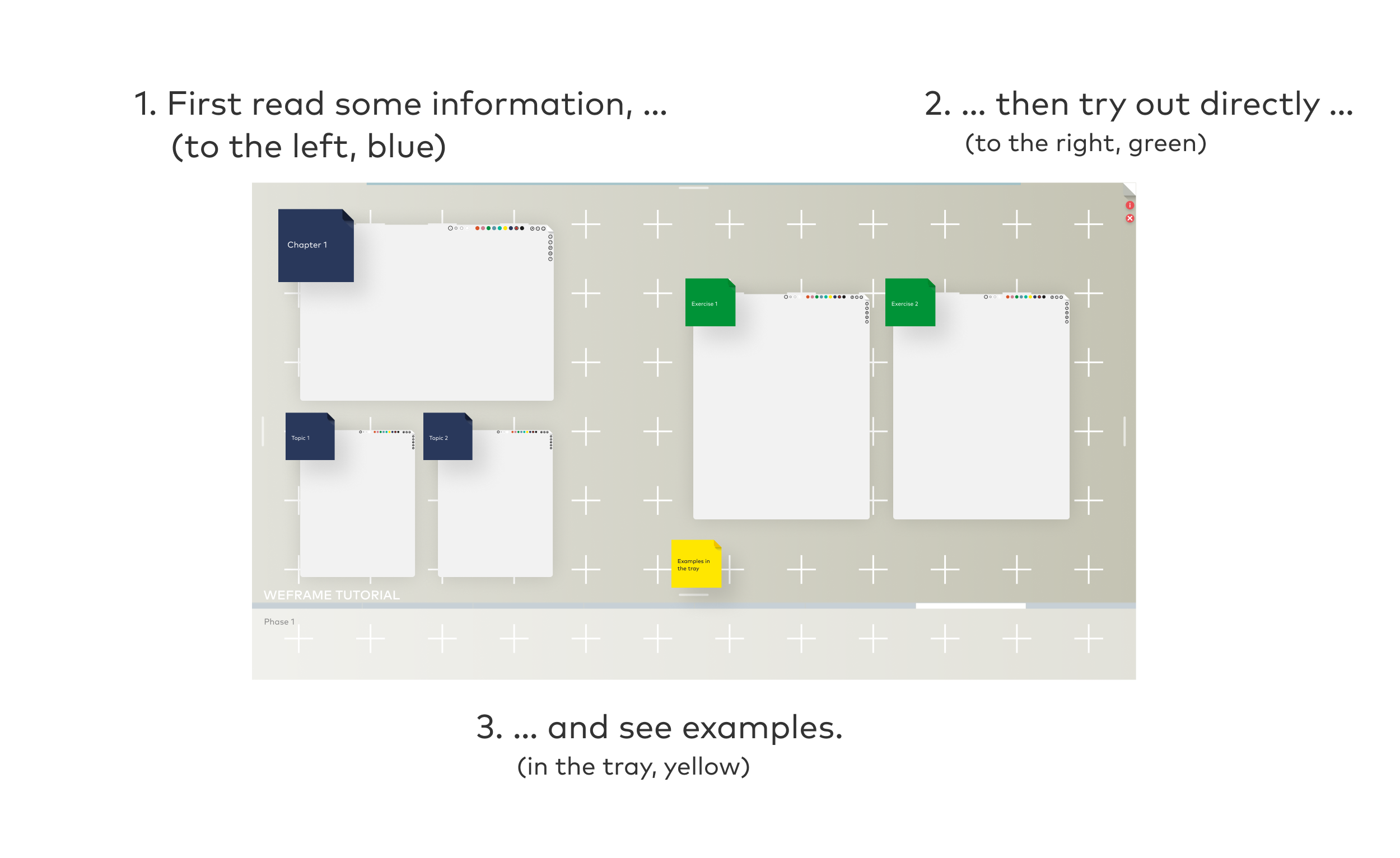 The individual chapters are divided into successive Phases of the Session. Each chapter or Phase is structured as follows:
First read through information, ...


In the upper left corner you will find an overview of the learning objectives and exercises of the chapter. Below this you will find information about the topics of the chapter. You need this information to complete the exercises.

... then try it out ...

To the right of the chapter overview you will find instructions for the chapter's exercises.

... and view examples.

In some chapters there are application examples for the respective topic. These are located in the Workspace Tray and are marked with the yellow Text Note. Stroke from bottom to top over the line to open them and drag the examples onto the Workspace to view them more closely.